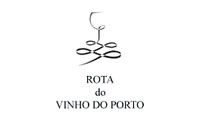 Rota do Vinho do Porto
Largo da Estação, Apartado 113
5050-237 Peso da Régua
Tel.: 254 324 774
Fax: 254 321 746
geral@rvp.pt
www.rvp.pt

Douro is one of the most beautiful wine regions in Portugal. Its qualities, such as the terraced plantations, have been classified as World Heritage and the natural beauty of the deep valleys crossed by the river Douro will surely leave you breathless.
Source: Infovini and Rota do Vinho do Porto.
The region's heritage is immense, from Roman traces of vine culture to beautiful farms and manor houses. Douro is also a historic region – besides producing one of the most exported Portuguese products, it was also one of the first demarcated regions in the world. In fact, one can still see the stones (marcos pombalinos) used to demarcate the vine growing region of Douro and the organisation responsible for controlling the quality and production of Port wine, which is currently called Instituto dos Vinhos do Douro e Porto (Port and Douro Wines Institute).